I literally wait the whole week... I love how they are so encouraging and supporting. I love every aspect of class and it makes me realize that may be I have the worth to do something in life I will actually enjoy. Prerna, School Student.
If you are looking to enjoy learning music, this is the place to be. This music school is professionally run .. ...I can appreciate music and the joy it brings
A great place to enhance vocal techniques and the ambience that Serene Ma'am provides is unquestionably pleasant and amiable. The perfect place for a Systematic and easy approach to learning and broadening ones musical skills.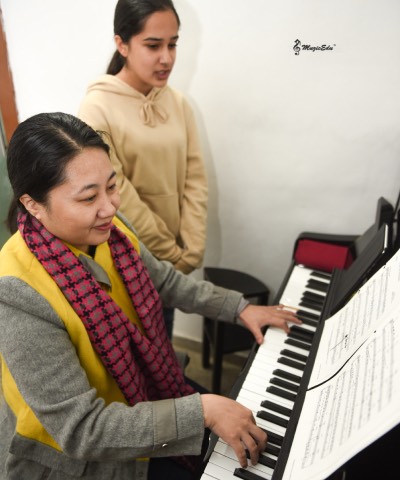 We at MuzicEdu believe that the everyone can sing. We have been training learners of different age groups and proficiency.
We offer western vocal lesson at four levels.
The Basic Level
The principle level
The Advanced level
The Masters level
We also provide Customised courses for different needs of learners. The rigour, pace, content and duration of these courses are customised to the needs of the different kind of following learners.
Kids
Hobby learners
Professionals
For more information, contact us here